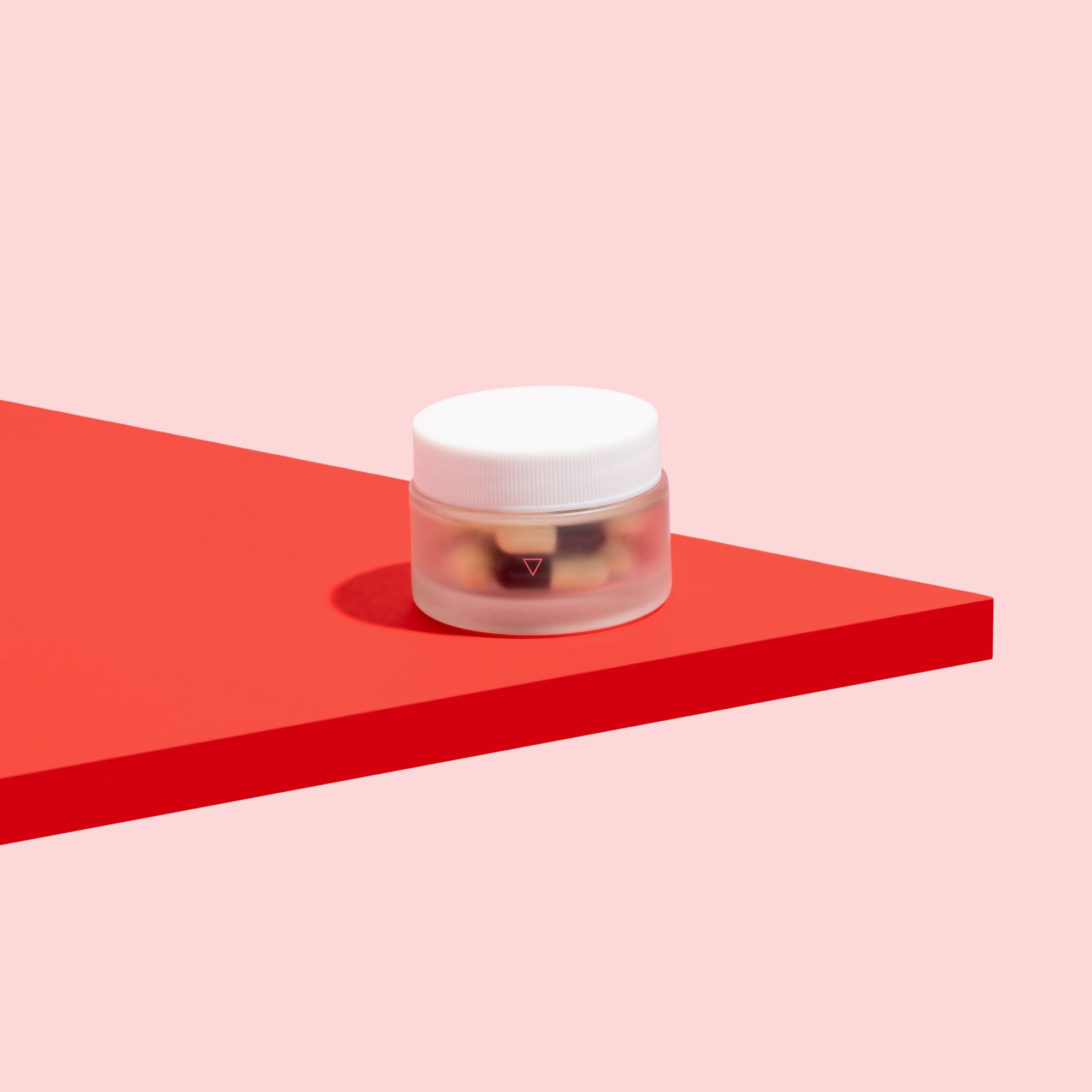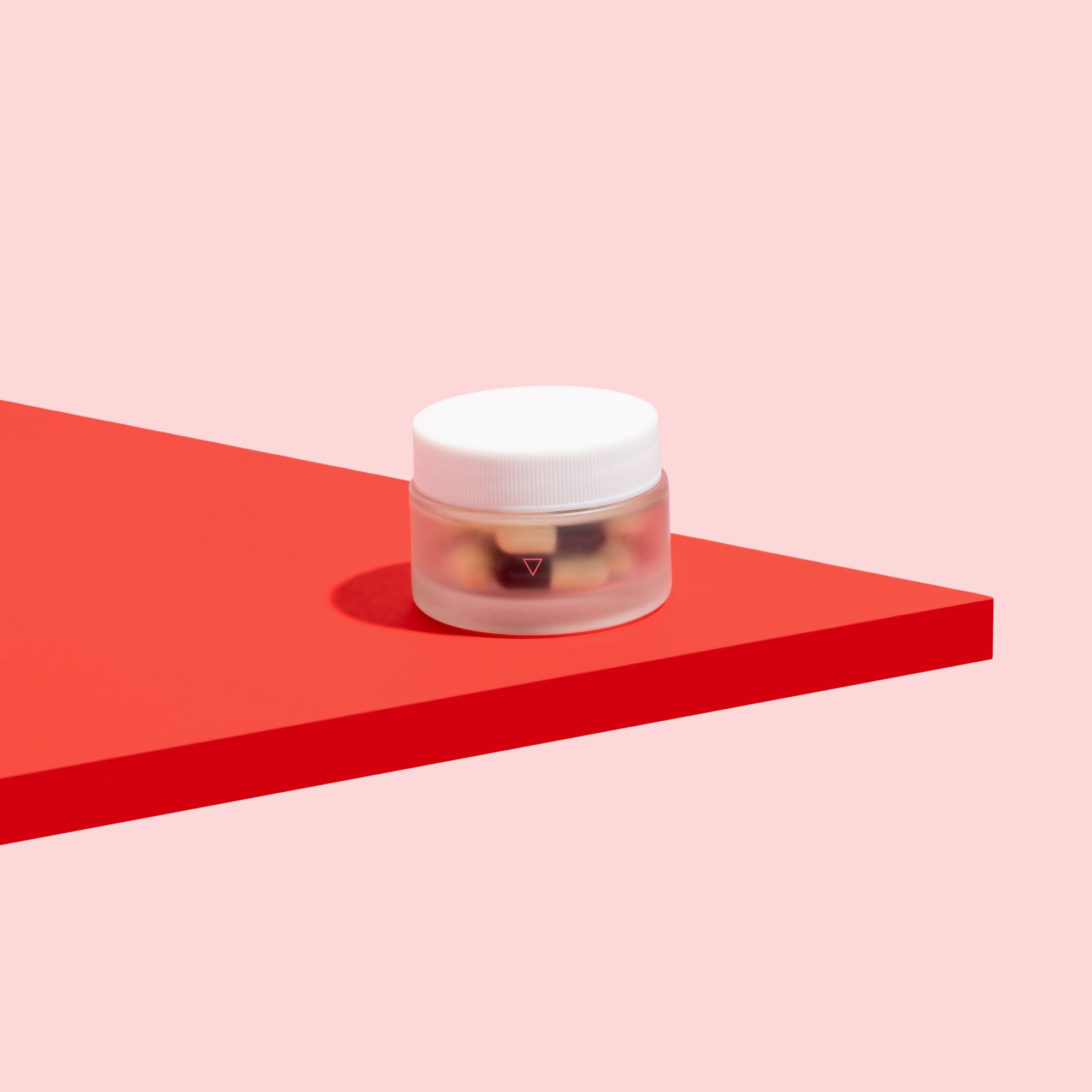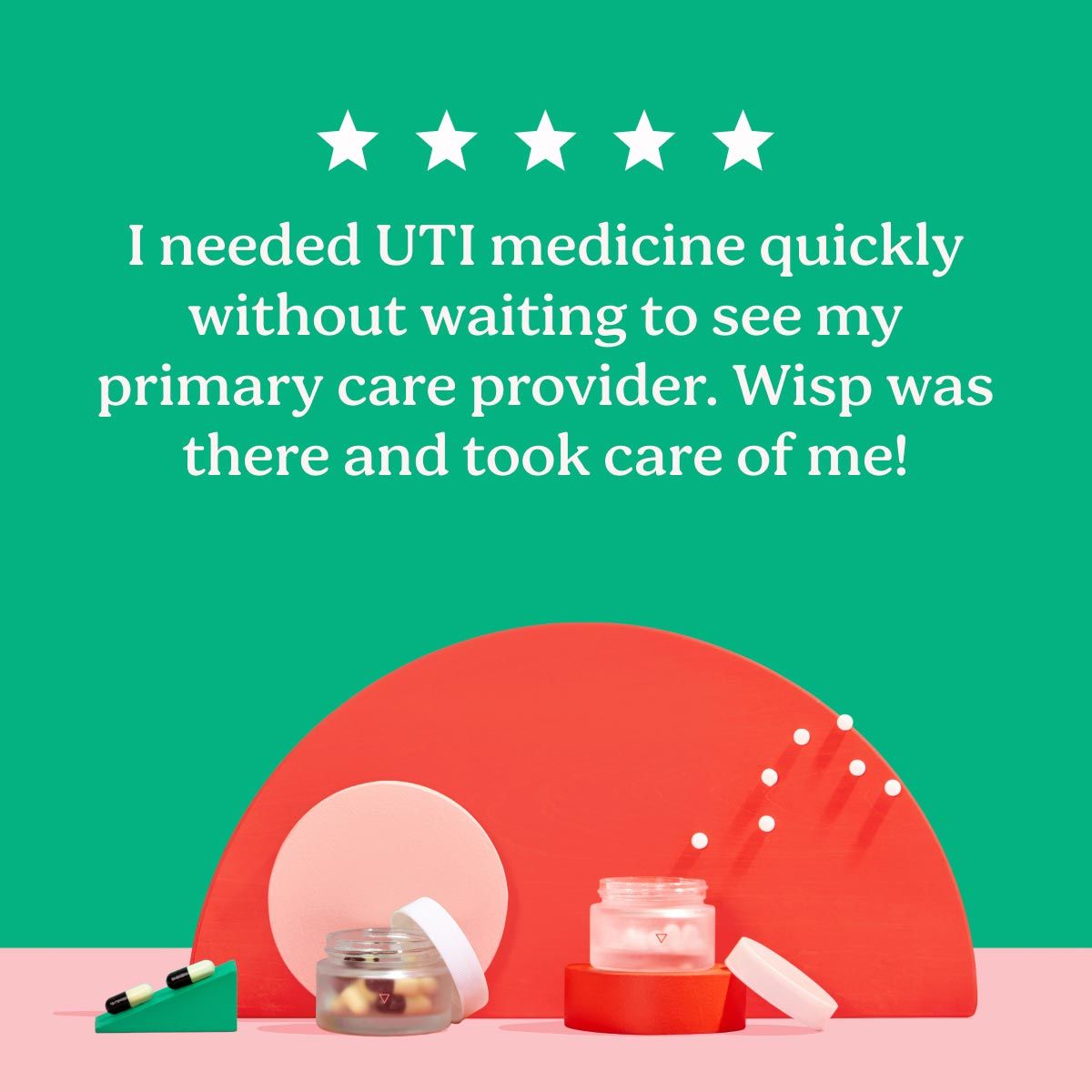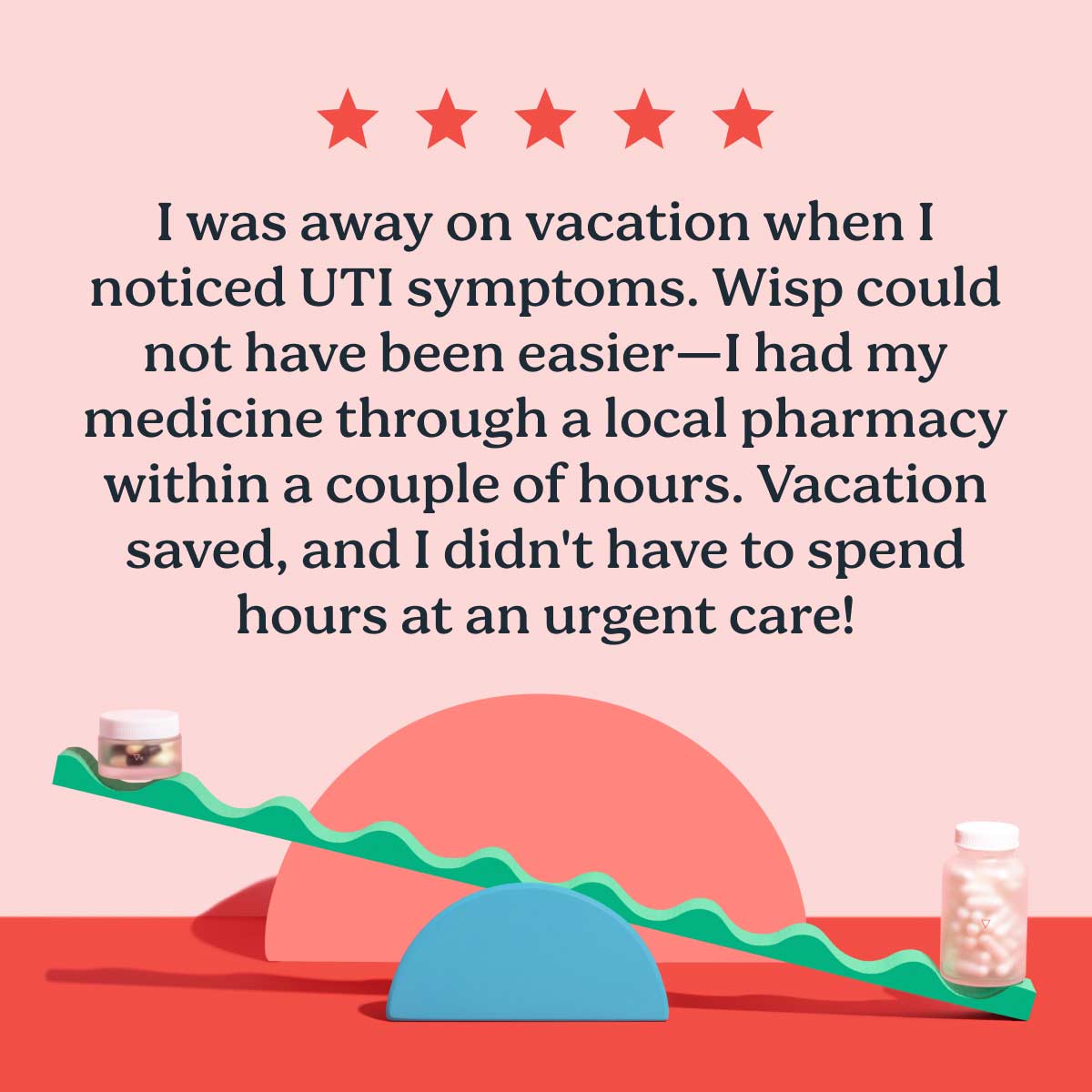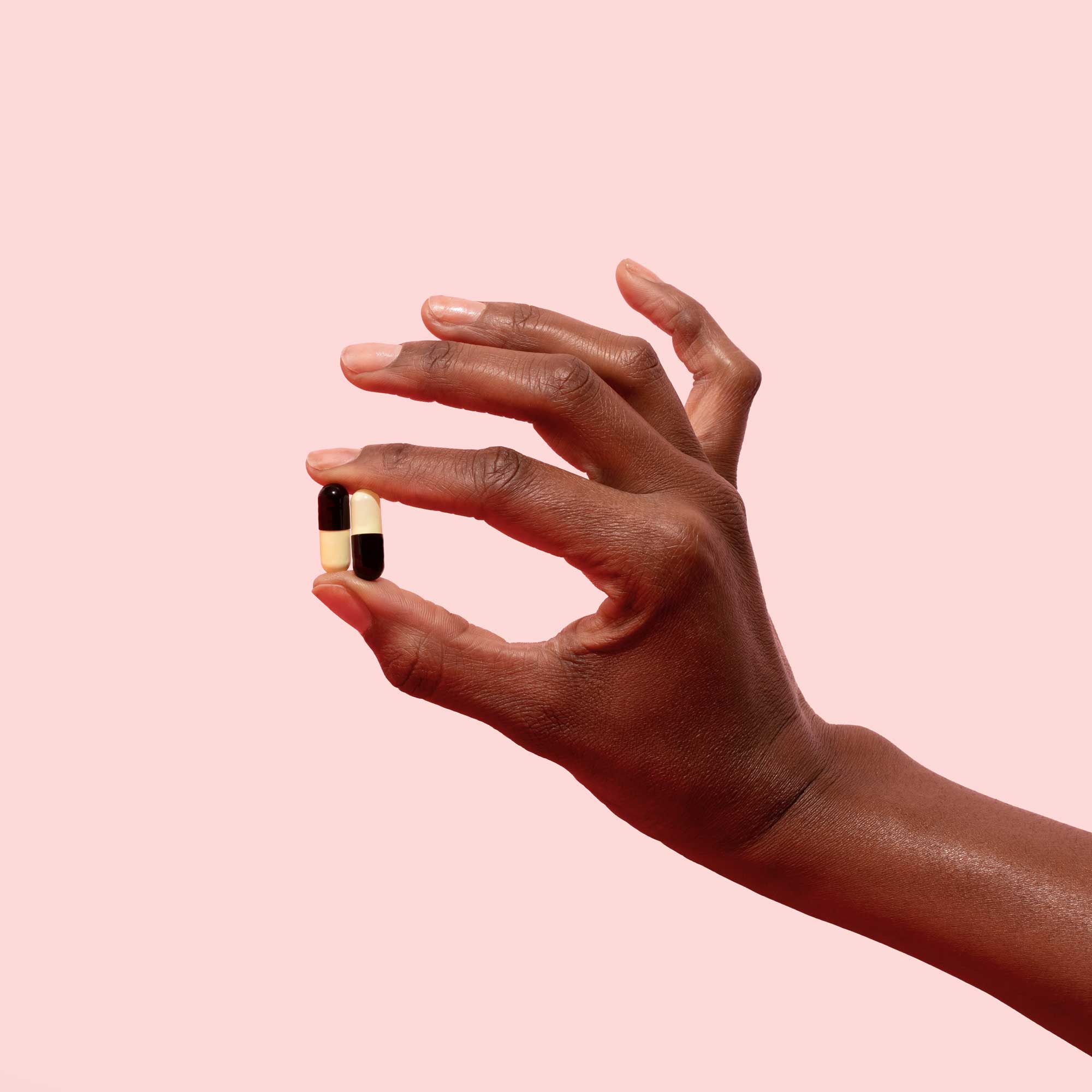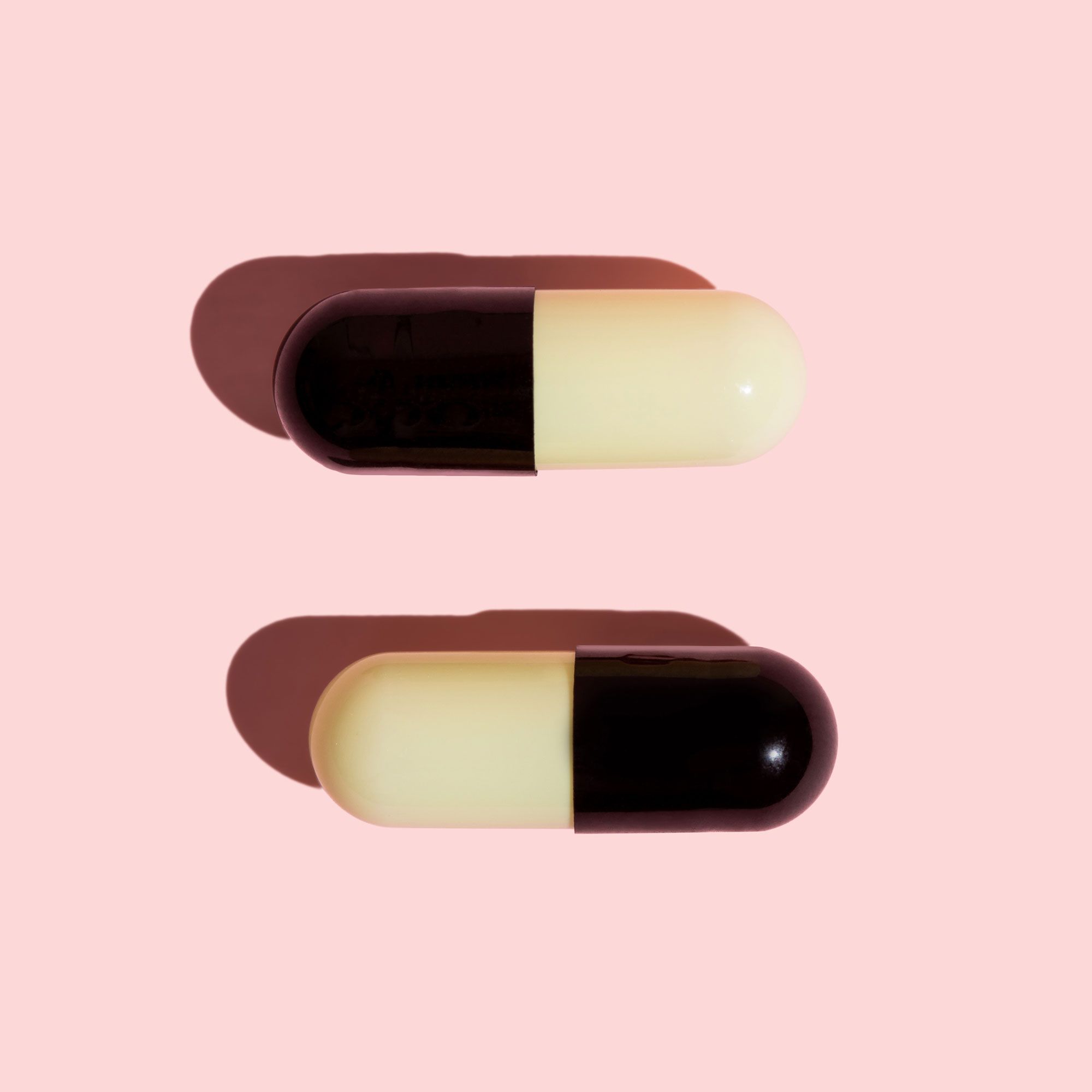 UTI Antibiotics
You can't get prescription antibiotics for UTI over the counter...
...but Wisp gives you the next best thing. Checkout below with the UTI treatment of your choice (or leave it up to your doctor!) and pick it up at your pharmacy today. No waiting room, no doctor's office. You already know the best way to cure UTI is with doctor-prescribed urinary tract infection treatment — we help you get the UTI medicine you need to get rid of that UTI fast.
Take 20% off with code GETITON for a limited time.
Where Can I Get Antibiotics for UTI?
You're already in the right place! Most of us will get a UTI in our lifetimes, but the best UTI treatment (urinary tract infection antibiotics) requires a prescription from a doctor — not always easy to get when you're experiencing pain and urgency. We aim to help anyone asking, "How to get antibiotics for uti without seeing a doctor?" Just check out with the urinary tract infection treatment you need (even for severe UTI infection) and pick it up at your local pharmacy the same day. Check out, pick up, feel better.
Online UTI Antibiotics Treat
Need to pee
Burning when you pee
Blood in urine
Pain in abdomen
Pain in lower back
Vomiting or nausea
Your Doctor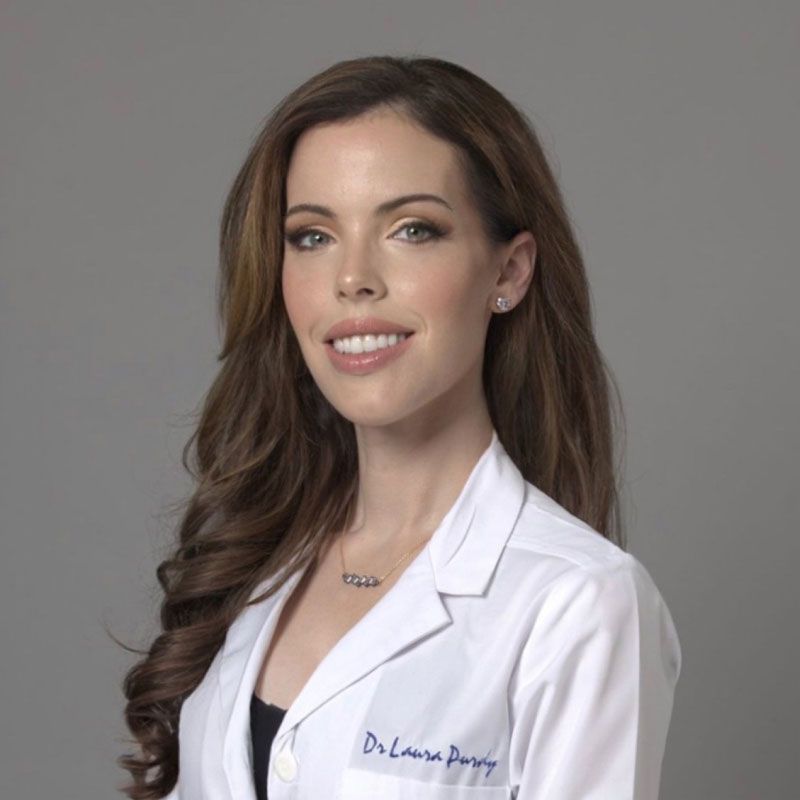 UTI symptoms can escalate quickly. Hospitalization is common when the infection spreads and UTI medicine is not taken. Wisp doctors are able to review medical charts in a few hours and get UTI antibiotics to the pharmacy quickly.
Dr. Laura Purdy M.D.
How It Works
Choose Your Meds
Decide what's right for you and complete a quick (private) medical form. Select a one-time or recurring-subscription plan.
Our Doctors Review
Within 24 hours, a U.S. licensed physician will follow up by phone or secure chat and write a prescription (when safe and appropriate).
Free Delivery | Same day Pickup
Meds ship FREE to your home in discreet packaging, or you can pick them up same-day at a local pharmacy.