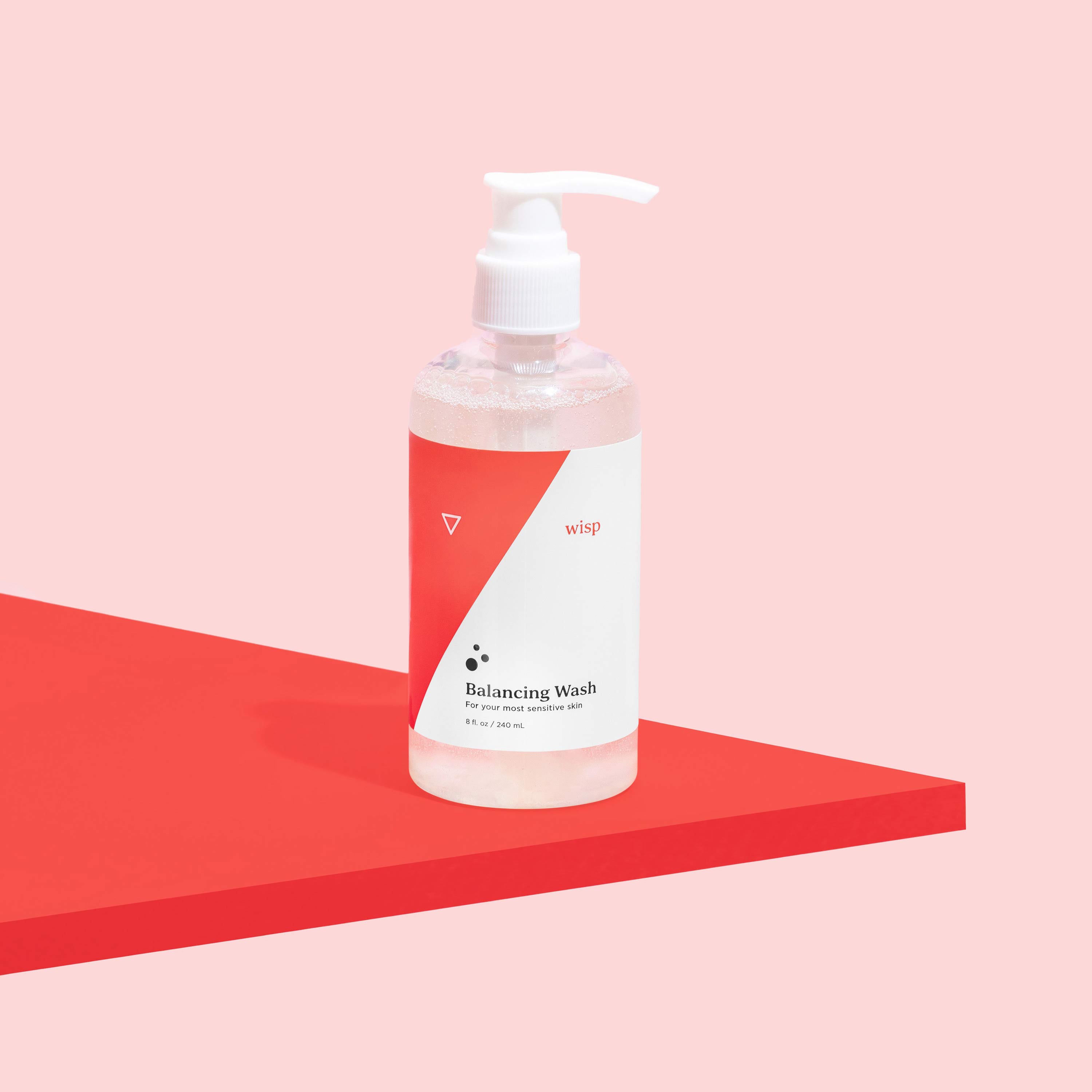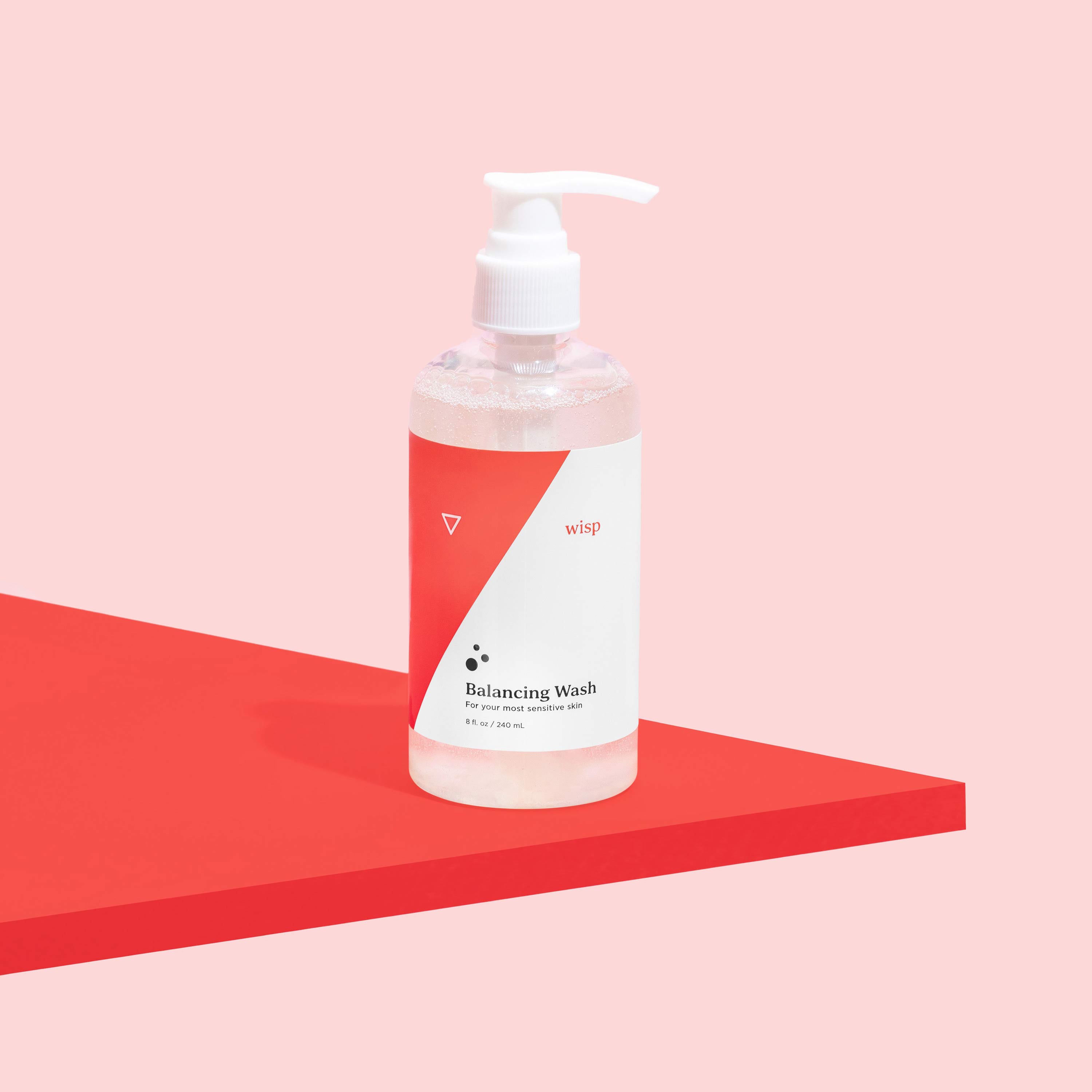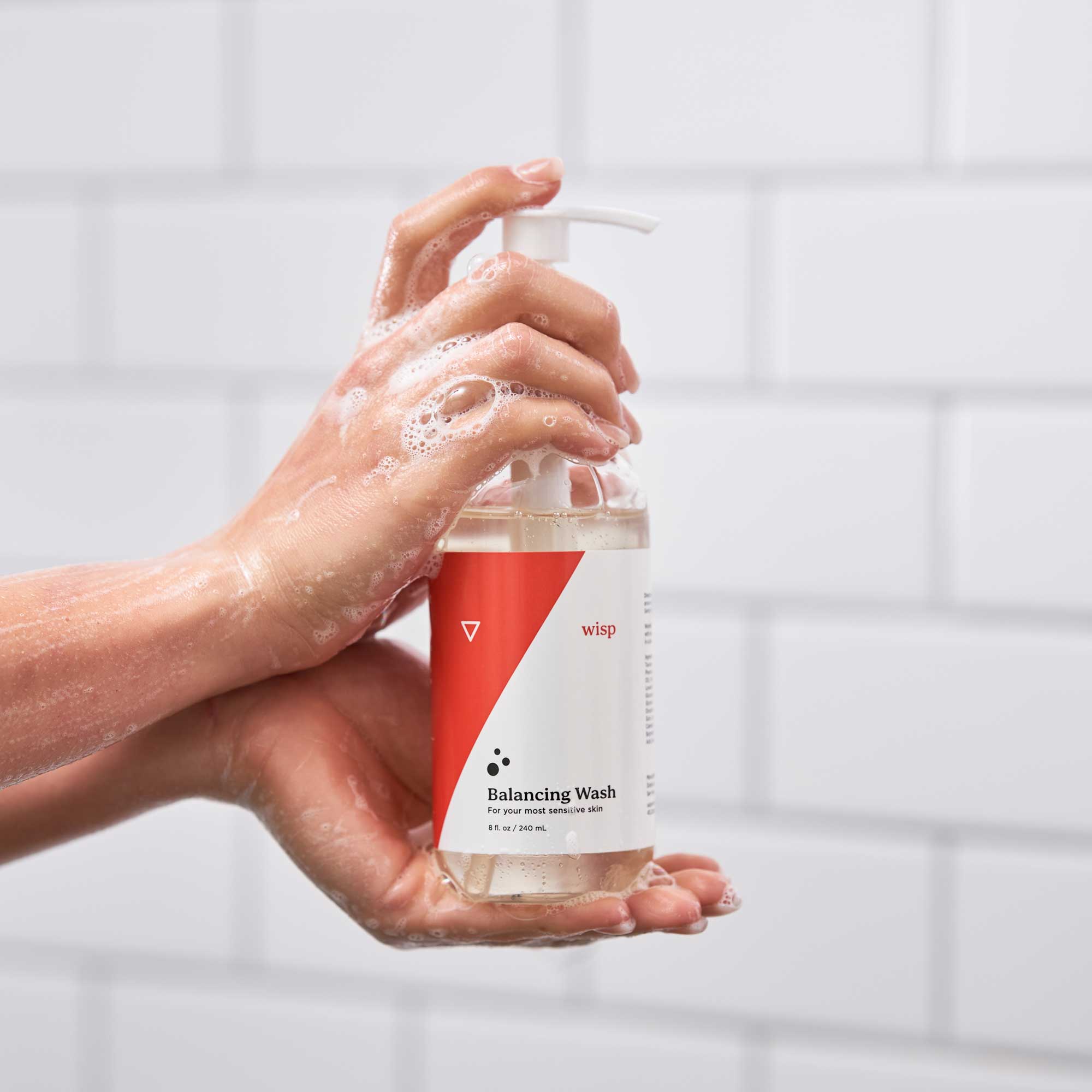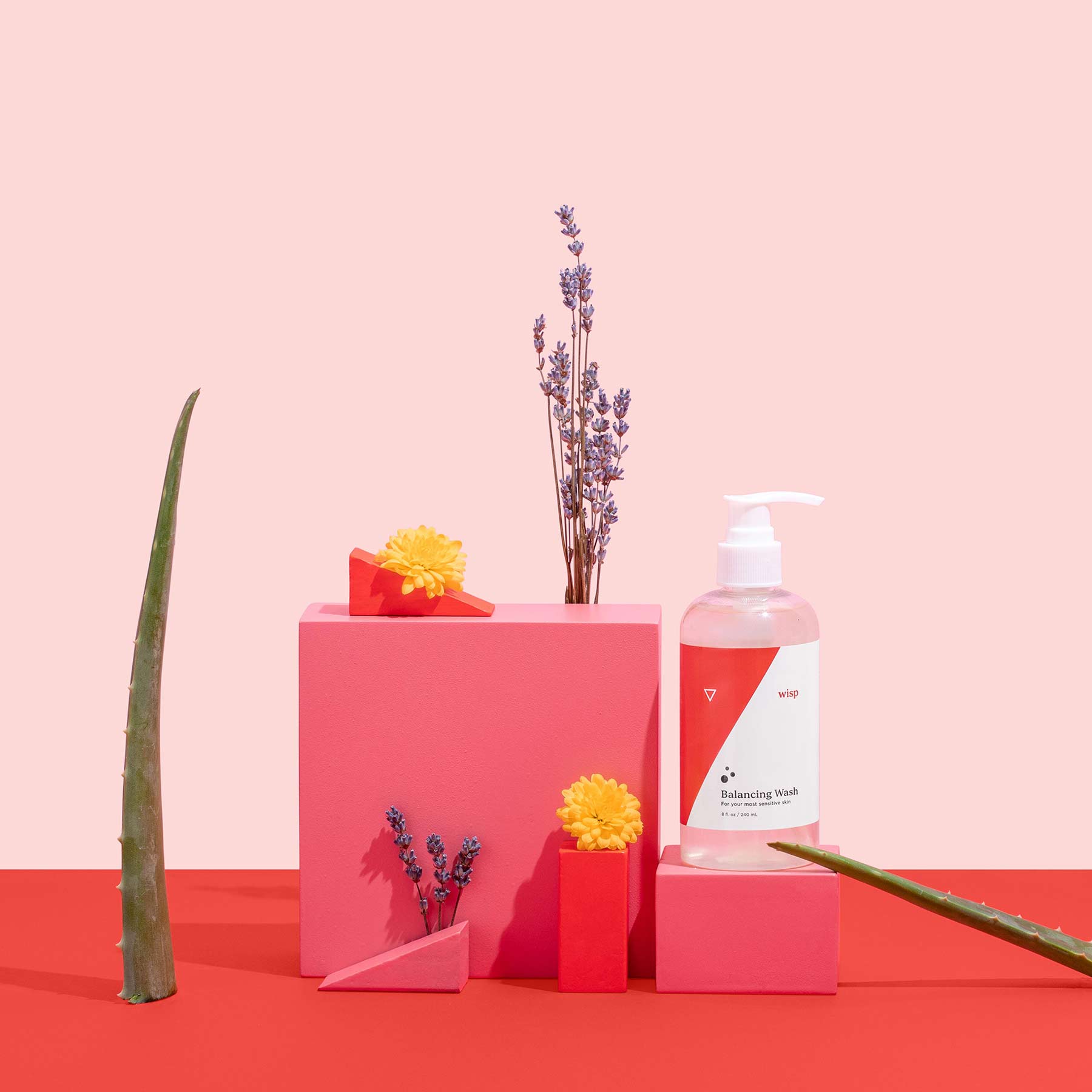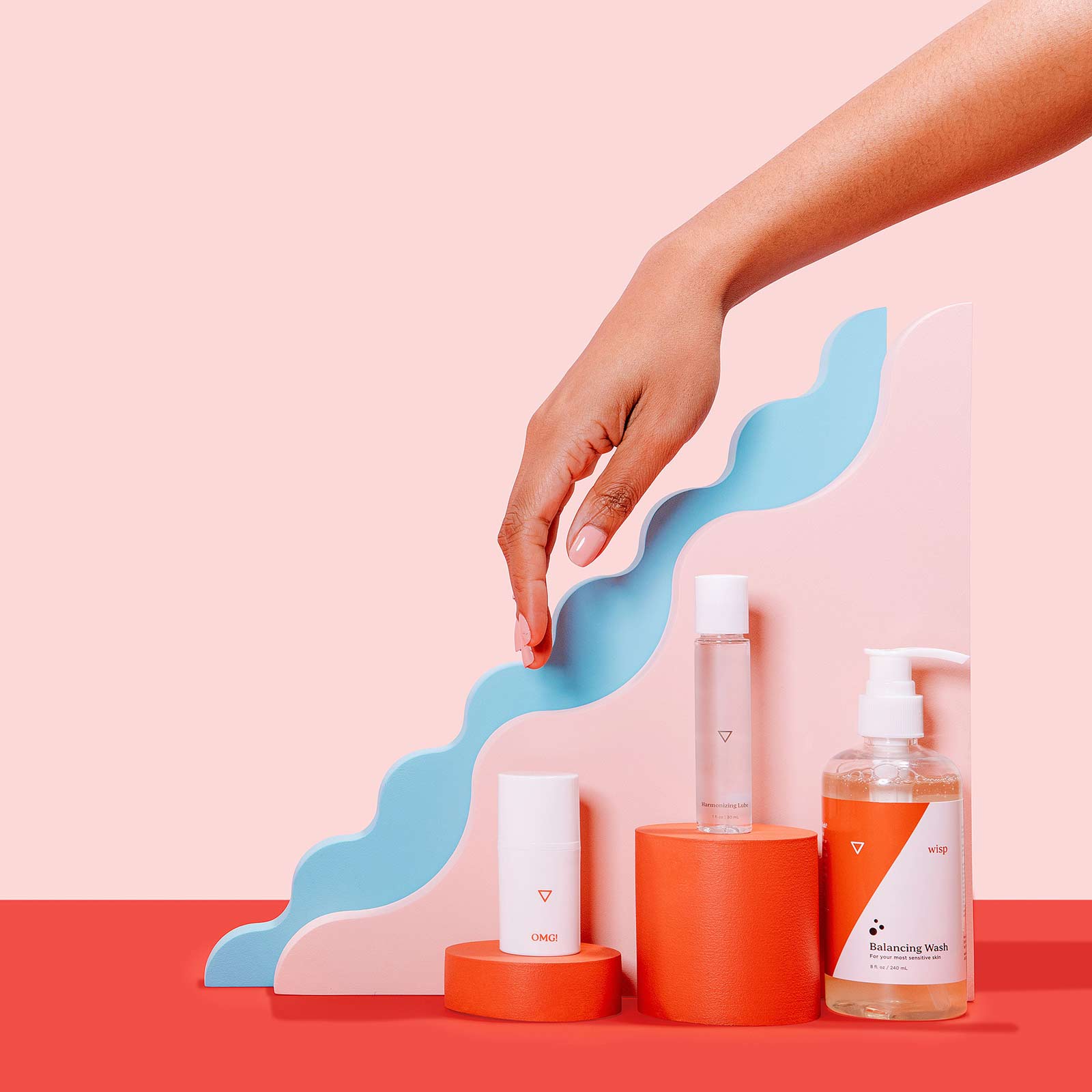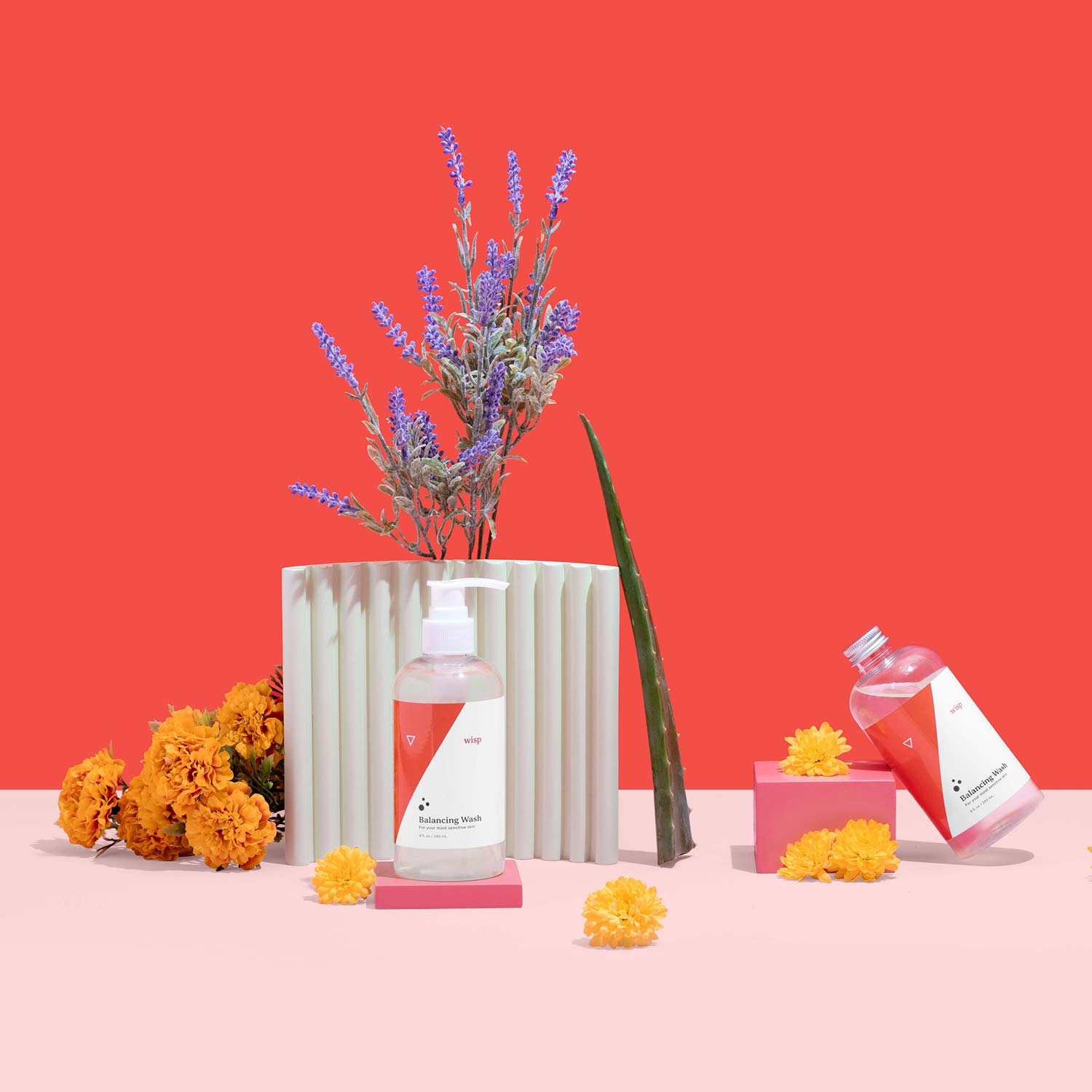 Balancing Wash
A cleanser for your most sensitive skin
Wisp's Balancing Wash is a doctor-formulated cleanser that's free of irritating fragrances, dyes, silicones, and harsh exfoliants. Unlike so-called "pH-balancing" products from the drugstore aisle, our cleanser lets you gently clean your vulva and the surrounding region without disrupting vaginal pH or flora. Balancing Wash is ideal for daily use, or paired with prescription treatment to support recovery time—and perfect for freshening up after getting down!
What's the best wash for sensitive skin?
The skin around your genitals is some of the most sensitive skin on your body. Heavily scented washes can irritate the delicate skin around your vulva. Any soap you use to clean yourself should be free of artificial scents, dyes, and harsh cleansers. Much like douching, the wrong cleanser can cause irritation that prolongs or leads to a vaginal infection—and just because something is labeled pH-balancing or pH-friendly, doesn't mean it is. Wisp's Balancing Wash was formulated by our medical team with your health and recovery in mind—get non-irritating, vagina-safe ingredients that keep you healthy. Our all-natural formula is acidic (just like your vaginal pH) so it doesn't harm good bacteria or vaginal flora the way bar soaps and shower gels do.
Key Ingredients
Aloe soothes and moisturizes sensitive skin
Lavender is a natural antiseptic that maintains healthy skin
Marigold calms and protects against inflammation
No added fragrance or dyes
Your Doctor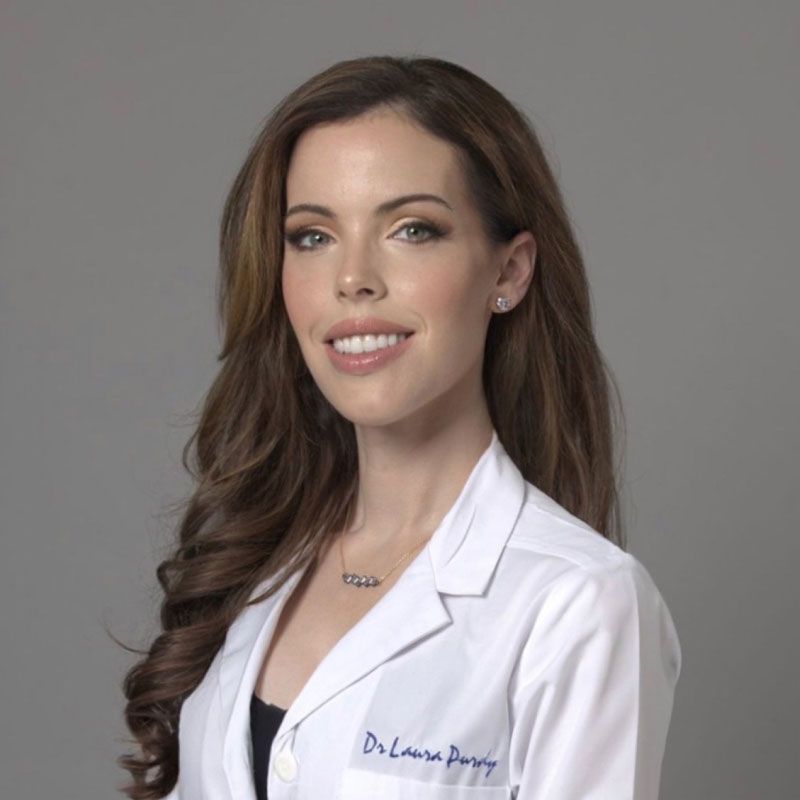 Keeping a good hygiene routine is key to maintaining vaginal health. Balancing Wash is full of gentle, natural ingredients that are vagina-safe and non-irritating for sensitive skin.
Dr. Laura Purdy M.D.
How It Works
Shop OTC Care
Select what's right for you and choose one-time delivery or a quarterly subscription.
Free Delivery
Arrives on your doorstep in a few days. Refills ship before you run out!
You're In Control
Adjust your delivery schedule anytime right from your wisp account.