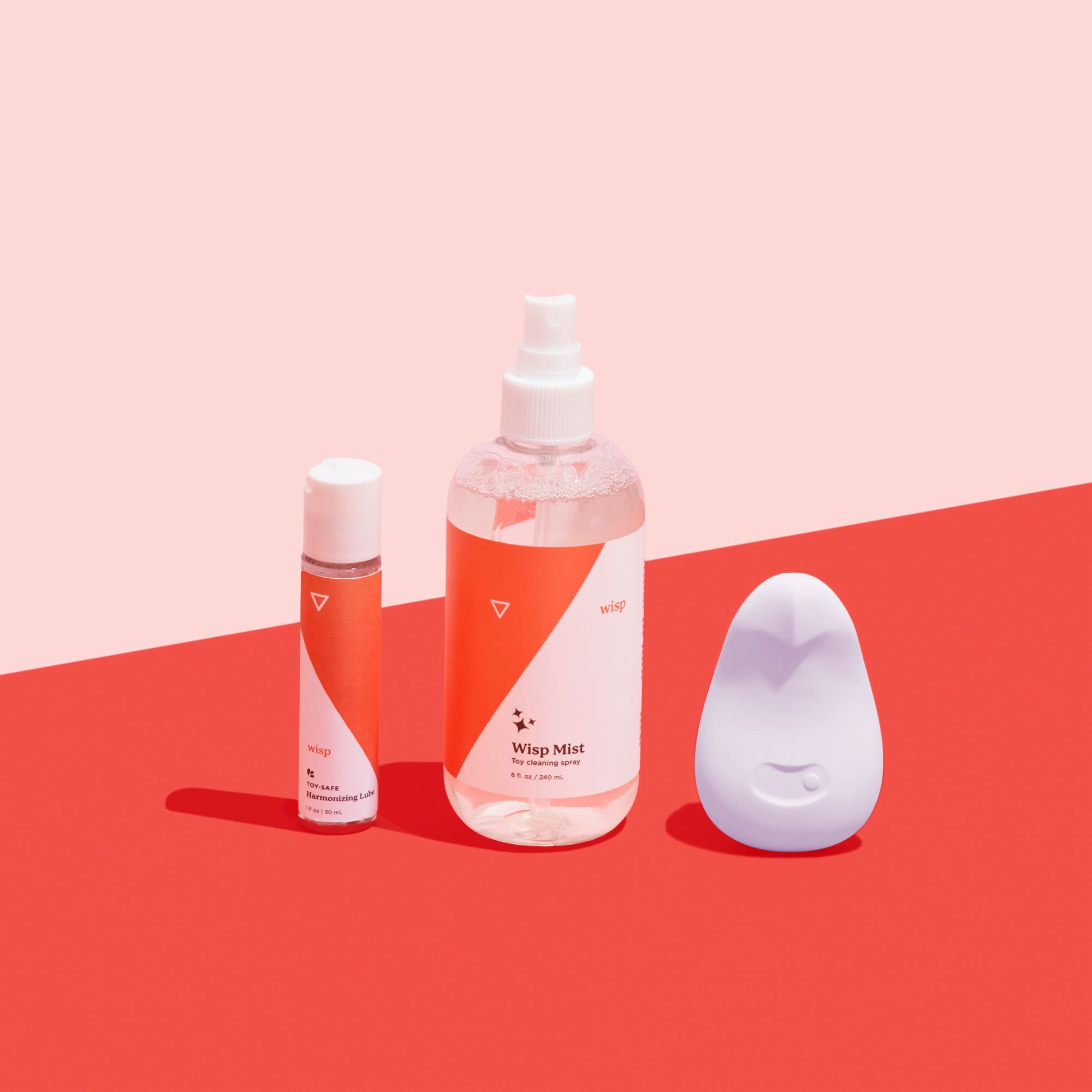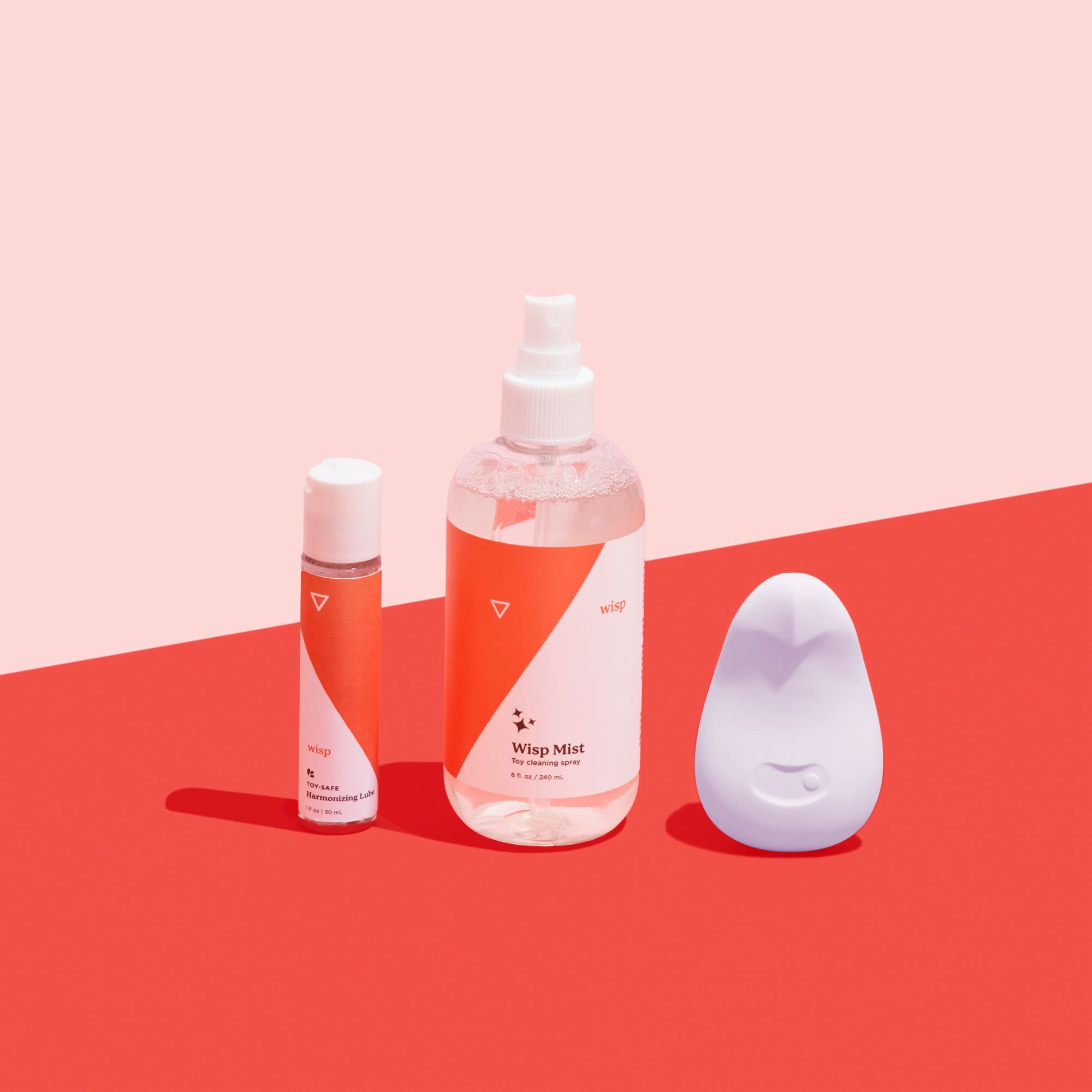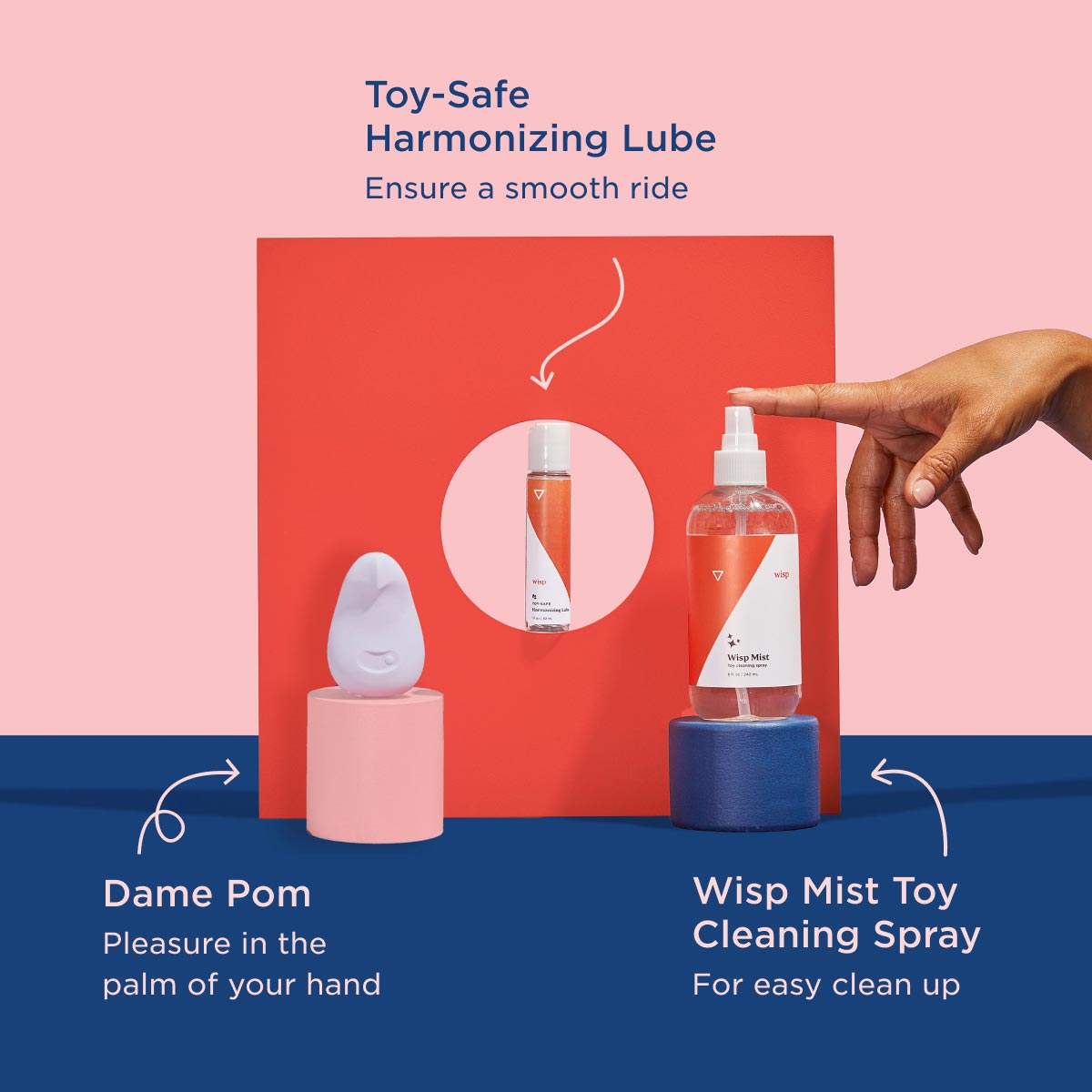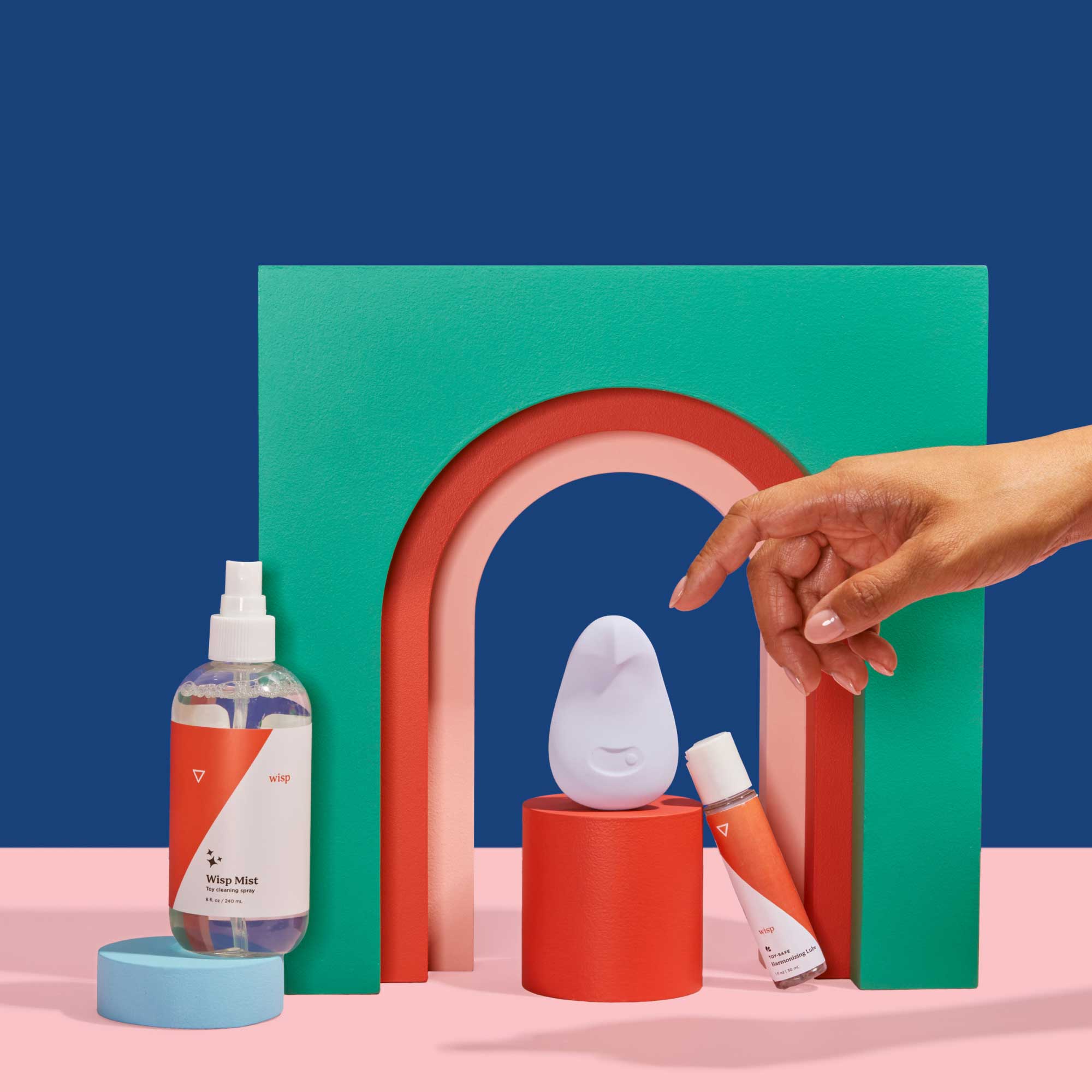 Playtime Bundle
Good, clean fun
This is your toybox, all grown up. We've got everything you need for some good, clean adult fun—explore with Dame's best-selling Pom Vibrator and ensure your ride stays smooth with our Toy-Safe Harmonizing Lube. Time to clean up? Wisp Mist makes it easy.
Save 25% on these favorites when you purchase the bundle. Use code BUNDLEUP.
Bundle Price | $96.75
◉ In Stock
Why we love to play
Did you know an orgasm a day keeps the doctor away? Okay, not literally, but orgasms do prime you to release those feel-good chemicals like oxytocin and dopamine, which in turn can lower stress. Practicing a little self care by having fun and getting intimate with your partner, or by yourself, benefits both your mental and physical health! We make it easy by bundling what you need in one convenient box.
Fun Facts
Dame's Pom Flexible Vibrator is waterproof with 5 intensities and 5 patterns—spice up your next shower 😉
Our Toy-Safe Harmonizing Lube plays well with toys, condoms, and people
Wisp Mist Toy Cleaning Spray's sanitizing properties help eliminate bacteria that can cause recurrent vaginal infections
Your Provider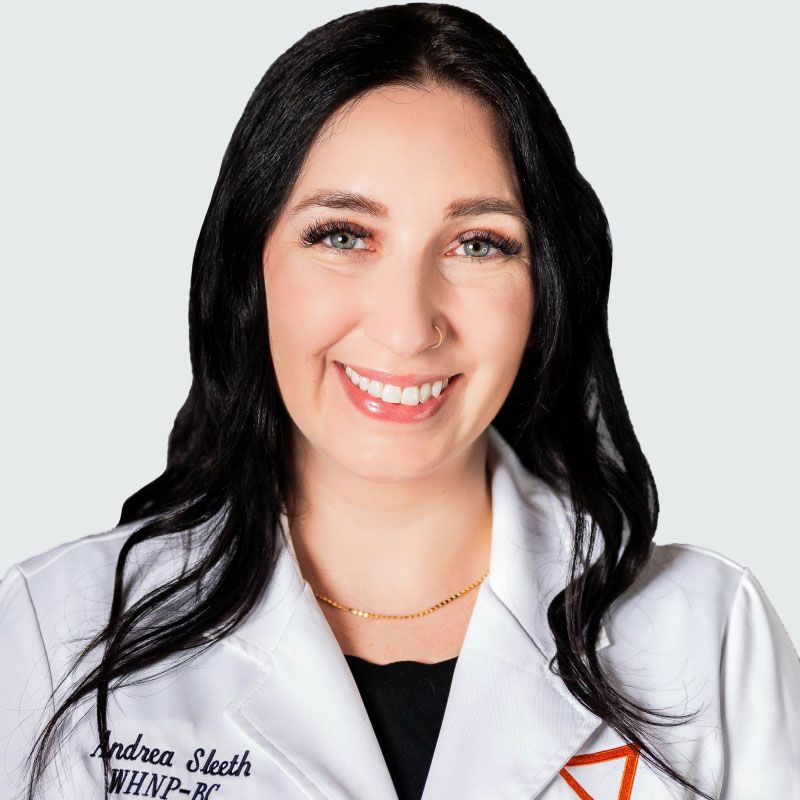 The Dame Pom Vibrator not only amplifies individual satisfaction but also contributes to closing the pleasure gap for women. Your pleasure journey should be empowering and spark moments of self-discovery!
Andrea Sleeth, WHNP-BC
How It Works
Choose Your Meds
Decide what's right for you and complete a quick (private) medical form. Select a one-time or recurring-subscription plan.
Our Doctors Review
Within 24 hours, a U.S. licensed physician will follow up by phone or secure chat and write a prescription (when safe and appropriate).
Free Delivery or Same Day Pickup
Meds ship FREE to your home in discreet packaging, or you can pick them up same-day at a local pharmacy.